Affect Therapeutics is a team of passionate people who are changing the way the world treats addiction.
Drug overdose deaths have reached record levels in the US, with no signs of abating. And yet, the standard of care for substance use disorders is largely based on decades-old approaches with generally poor patient outcomes. By thoughtfully innovating with sound research, data, and well-proven engagement techniques, we can change all of that.
We deliver treatments that are purpose-built for a variety of specific substance use disorders – alcohol, marijuana (cannabis), cocaine, crack, meth, and prescription stimulants like ADHD medications. We don't use derivative approaches that don't work, and we don't subscribe to the "department store" model of addiction treatment, where one program is used to treat many different types of disorders. We believe each condition requires its own intervention, backed by science.
We are relentless in developing innovative, evidence-based solutions that we deliver with extraordinary care and empathy.
Spotlight On Our Care Team
Saleem Malik
Saleem Malik, CADC, is one of Affect's certified counselors

"I have been in recovery from crystal meth addiction for over 10 years. I love music, martial arts, and cooking.  I am a single dad and I have been a counselor for almost 8 years.

"I believe as people we should be constantly striving to improve our mental, physical and spiritual health. To do this in the behavioral health field we need to find adaptive ways to deliver effective solutions to our members and this is why I value our approach at Affect Therapeutics. When you are green you grow and when you are ripe you rot."
Taylor Randolph
"I have worked in the field of addiction treatment since 2019. The reason I am passionate about it is because I witnessed many friends and family members struggle with addiction and lose their fight. I believe that it is possible to win the fight of addiction with the proper treatment and support.

It's not an easy fight to win, but with our approach and our wonderful team of counselors here at Affect Therapeutics, we help to show people that they can truly achieve anything. One of the aspects of my work in this field that I enjoy the most is seeing the light turn on in someone's eyes and the life return back into them."
Executive Team
Kristin Muhlner, CEO
As CEO, Kristin brings a depth of expertise in building digital technology companies across both the business and consumer landscapes, with a particular passion for driving the innovative use of data and analytics to solve real-world problems. Prior leadership roles include President of Framebridge, EVP of Sales for Sprinklr (NYSE:CXM), CEO of newBrandAnalytics (acquired by Sprinklr), and EVP of Engineering at webMethods (acquired by Software AG). She loves science fiction, crossword puzzles, and bulldogs, and she will happily play anyone anytime at Scrabble.
Jon Peeples, MD
As Chief Medical Officer, Jon brings his clinical and administrative experience as a board-certified psychiatrist having worked in nonprofit health systems; government health systems; and startups. Prior to joining Affect, Jon was the Chief of Psychiatry and Interim Chief of Behavioral Health at the Mann-Grandstaff VA Medical Center in Spokane, Washington. He also served as Medical Director of Telepsychiatry for Wellstar Health System, where he helped launch 24/7 psychiatric consultative services across eight hospitals and developed numerous process improvements for delivering high-quality, evidence-based care for people seeking substance use disorder treatment. He's passionate about listening to the individual needs of each person who comes to Affect for treatment then partnering with them in developing a person-centered plan for recovery.
Rachel Lin
Rachel brings her passion for building innovative and engaging products in healthcare to Affect. She previously served as the first product manager at Cityblock, and was an early product manager at Uber. She is equally as passionate about J.R.R. Tolkien and can quote nearly all nine hours of the Lord of the Rings Trilogy. She co-founded the business with Jeff and Kristin and serves as its Head of Product.
Andrea Lapus
Andrea brings her dedication and experience in all things mathematical to the Finance and Accounting function at Affect Therapeutics. Her extensive career experience in the profession includes public accounting, early-stage technology, and eCommerce companies (AddThis, Framebridge, Binary Fountain) and large Fortune 500 companies (Sony, MCI, AOL, Oracle). Andrea is the proud mother of two teenage boys, enjoys road trips and seeking out new adventures.
Russell Osborne
Russell brings his love of technology and great design to Affect in his role as the company's Chief Technology Officer. He has dedicated the last fifteen years to building software for the healthcare, e-commerce, and manufacturing industries in order to help those around him. He is the father of three children, a car guy, and a complete and utter goofball.
Natalie Pitcher Clark
Natalie brings her passion for storytelling, customer empathy, and data to Affect as the head of marketing. Prior to Affect, Natalie has led marketing functions at consumer and B2B startups (Stardog, Starry Internet, Mapbox). She has her MBA from MIT Sloan and in a former life was a documentary television producer, working on shows like How The States Got Their Shapes, Modern Marvels, and Monster Squid.
Bryan Prout
Bryan has responsibility for the entire member journey, to include leading Affect's clinical and operations teams. In doing so, he brings his significant experience building customer-centric organizations to the domain of addiction recovery. Bryan enjoys discovering new music, cheering on a variety of mostly bad sports franchises, chasing his 3 young children around the Blue Ridge Mountains, and deploying arcane movie references.
Will Herling
At Affect, Will combines his expertise in value-based care and his passion for addiction advocacy to build partnerships that will transform the recovery landscape. Prior to Affect, he led SUD alternative payment model efforts at Remedy Partners and pursued his MBA/MPH at UC Berkeley. Will also organizes The Showdown on the Sound, a "build your own boat" race, in honor of his friend who passed away from an overdose. He hasn't won it yet, but this is his year. 
Advisors and Board Members
Haden Blackman
Haden is a highly celebrated writer and game designer, having authored the award winning series Batwoman and written well-known video games including Star Wars: The Force Unleashed and Mafia III. He brings his storytelling and design expertise to Affect and advises the company in the development of engaging products.
Thomas McLellan
Dr. McLellan is one of the most published researchers in the field of substance use disorder treatments. He served as Deputy Director of the Office of National Drug Control Policy and in 2003 was awarded the Life Achievement Award by the American Society of Addiction Medicine. He brings his depth of expertise to help guide Affect in the development of its treatment programs.
Stuart Peterson
Stuart Peterson founded Artis Ventures in 2005. He led early stage investments for the firm in media giant YouTube and targeted cancer therapeutics leader StemCentrx among others. He sits on the board of many innovative companies working to revolutionize healthcare through cutting-edge research and technology, including Affect's.
Jeff Rinehart
Jeff is a partner at City Light, which invests in companies that drive social impact. Prior to joining City Light, Jeff was a senior marketing executive at a number of highly successful companies including Capital One and 2U. He serves on the board of directors for Affect.
Kevin P. Ryan
Kevin is an investor and entrepreneur and has founded several New York-based businesses, including Gilt Groupe, Business Insider, and MongoDB. Kevin continues to found and invest in companies, including Affect Therapeutics, through AlleyCorp, a venture firm he founded in 2008. Kevin serves on the board of directors for Affect.
Jeff DeFlavio
Jeff co-founded Affect Therapeutics and is an entrepreneur in residence at AlleyCorp. A physician by training, Jeff has dedicated his career to broadening access to healthcare and driving clinical innovation in addiction treatment. Dr. De Flavio was the founding CEO of Groups: Recover Together, which is now the largest value-based opioid addiction treatment provider in the United States. He is also a co-founder of Tempest, an online alcohol addiction treatment program.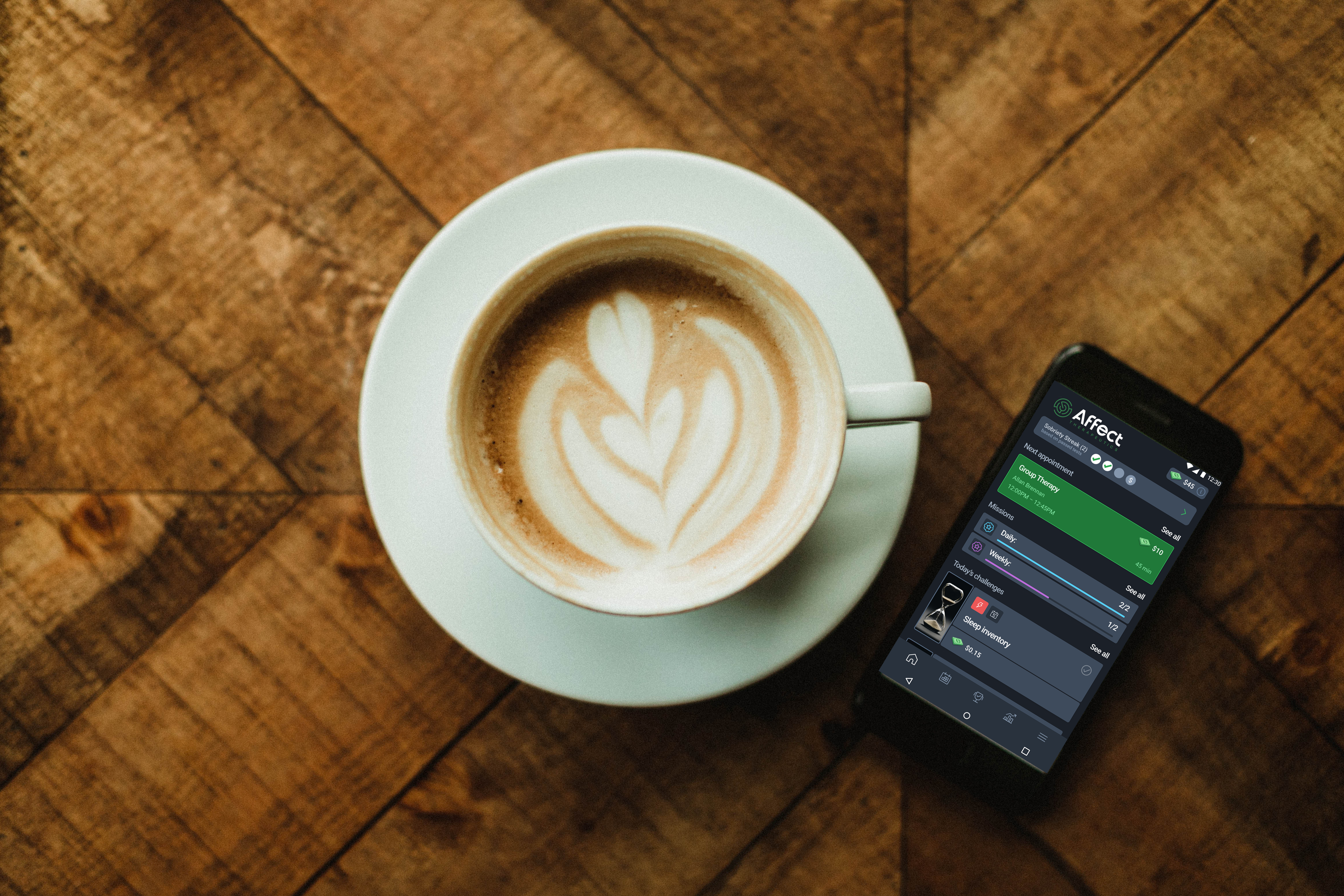 Let's get started getting better. We're here for you.