We beat addiction by changing the game.
A smartphone app for drug and alcohol addiction puts an integrated digital treatment program in your pocket.
"Affect has shown me a caring side that I never had for myself. It has made me rise as an individual and I have uplifted my courage, bravery, and willpower to obtain my sobriety. Not only did I find myself, but I also found friends in counseling. By friends, I mean someone who really believes in you when others won't. This program is amazing and works."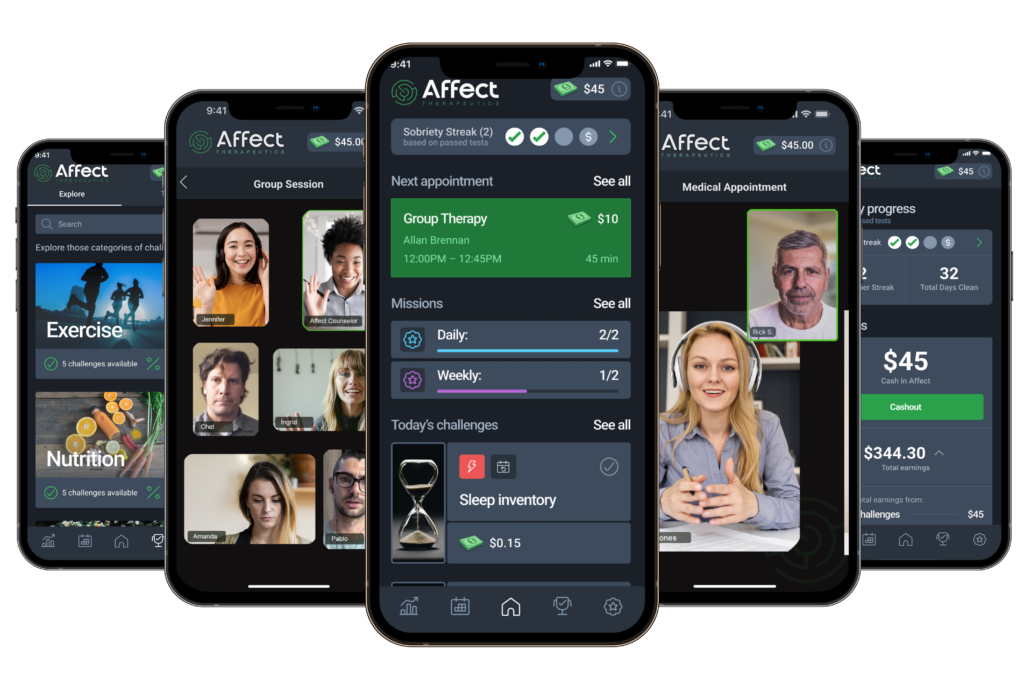 Based on science that rewards healthy choices
Our program offers financial incentives (known as "contingency management") to help reward healthy activities and encourage new habits.
We also deliver group and individual therapy and medications to manage your cravings. Together, these treatments have consistently shown better recovery outcomes than any other.
Entirely private, fully digital, and always available
All of your appointments are conducted over secure video conference, so you can choose where you'd like to be. No traveling to a rehab clinic or sitting on a folding chair in a basketball gym.
Our smartphone app provides direct access to your calendar, daily tasks, progress tracking, and care team. Whenever you need us, we're with you.
Support both inside and outside of treatment
Need help finding a new job, a better place to live, a doctor, a way to lower your bills? We've got you.
Getting sober isn't just about quitting. It's also about changing your life for the better, forever. Your care team will work with you to make improvements that can sustain your recovery and give you a life you're proud of.
Member Reviews
I needed a new spin on recovery. I have never seen a platform like this.
I don't have to go a day without feeling like someone from Affect is in my corner.
The app is amazing because I can constantly hold myself accountable.
This program changed my life. I now have goals. Before I had nothing.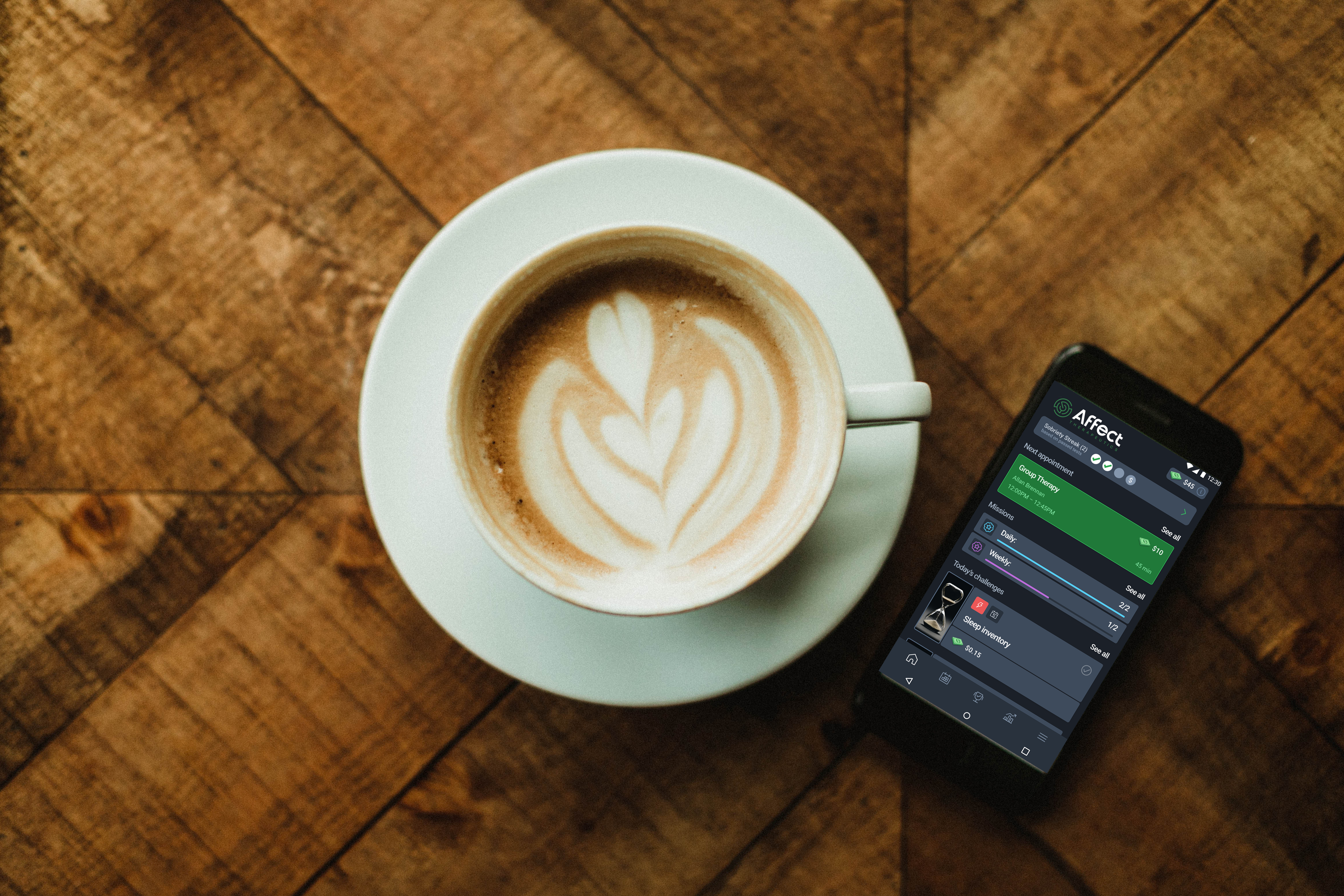 Let's get started getting better. We're here for you.