Sober Apps to Track Drinking and Drug Use
If you want to track your sobriety, monitor your substance use, or get help quitting, there's an app for that.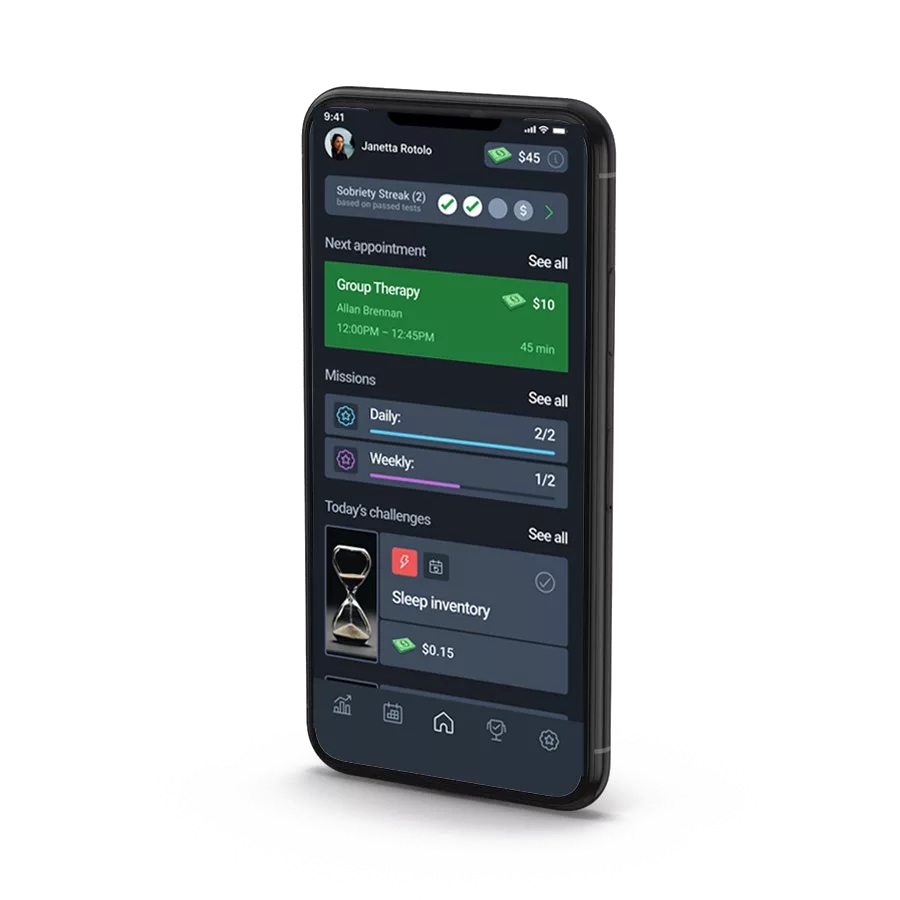 Over the past few years, drinking and drug use has been steadily increasing among Americans. Numbers for both alcohol and drugs went up alarmingly during the pandemic and quarantine. There are increases everywhere – among women and mothers, in young adults, and older adults.

Now, many people are re-evaluating their relationships with alcohol and drugs and examining their level of use. There are a number of sobriety apps for smartphones that do a number of different things to help.
Some are simple trackers where you can measure how long you've been sober. Others offer motivation and tips, or ways to track money saved or improvements in fitness and health. For people comfortable with social sobriety, some apps can connect you to communities and people, but they may also access your phone's contact list.

And in the age of telehealth, apps can deliver full treatment programs with counseling and medical support so people who realize they can't control or manage their use don't have to go to a rehab clinic to get effective help and care.
These are a few apps that can help you reduce or quit drinking and using drugs, including Affect's app that connects people seeking lasting sobriety to a complete all-digital recovery program, which uses a system of rewards proven by research to be the most effective in treating alcohol and substance use disorders.
Popular Apps for Tracking Sobriety
I Am Sober
What it does best: Tracks your progress and gives daily reminders
Cost: Free, with purchased upgrades
I Am Sober is one of the most popular self-guided sobriety apps. Its clock tracks your length of sobriety down to the second and you can also track how much money you're saving by not drinking. There's also a milestone tracker and withdrawal timeline.
I Am Sober is free to use, but you'll need to pay for the upgrade to Sober Plus to get access to premium features such as creating groups, tracking other addictions, and connecting with communities.
Sobriety Counter
What it does best: Tracks your progress and health improvements
Cost: Free
Sobriety Counter offers a sobriety clock along with health trackers to see how you're improving day by day. It also provides tips for accountability and exercises to help you stay on track.
Nomo
What it does best: Customized tracking of sobriety or other issues
Cost: Free, with in app purchases
Nomo allows you to see the money you've saved, the total time you've gotten back from drinking, and how many calories you've saved by quitting. You can create as many sobriety clocks as you'd like and collect milestones along the way. Nomo is one of the apps that allows people to connect with each other as partners. Nomo was created by a person who was in recovery, and there are ads in the app that help support it.
SoberTime
What it does best: Tracking length of sobriety
Cost: Free, with ads
SoberTime is another sobriety tracker that counts your time sober down to the second and also how much money is being saved. It provides statistics that can help identify patterns and give another way to visualize achievements. You can set custom goals and milestones. Like many sober apps, SoberTime gives daily motivational messages and also has a community.
Affect Therapeutics
What it does best: Complete treatment for alcohol and stimulant addictions
Cost: Free to use, the treatment program is covered by insurance
While it can be used as one, and many people do, Affect isn't just a sobriety app. When tracking and monitoring show that there's a problem and you can't quit on your own, Affect is the app that can go all the way with you.

It's a digital gateway to a complete treatment program that offers everything a rehab clinic does and more. Affect's program uses methods based upon the latest research and science to deliver more effective treatment and help people achieve freedom from addictions to alcohol and even drugs as powerful as methamphetamine, cocaine, and prescription stimulants like Adderall.

Affect's program uses a system of rewards to keep people motivated as they learn to manage their substance use and gain lasting recovery. Once enrolled, members get connected with group and individual therapy with licensed specialists and get medical support while earning financial rewards for meeting goals. Affect is the first all-digital program in an app that uses contingency management and is certified by CARF International.
Learn more about how it works or reach out to us to get started.
Is There an Alcoholics Anonymous App?
There are a number of apps based upon the original 12-step program. Among the more popular AA apps are 12 Step Toolkit and My Spiritual Toolkit. AA also has a meeting guide app for finding both in-person and online meetings.

AA can have a religious tone that puts some people off. For them, there is also an app for SMART Recovery.
What is the Best Sober App?
Now that's a tough question. The "best" sober app is any app that helps you keep your sobriety goals and moving forward on a recovery journey to a better and happier life. For some people, it can be a matter of simply counting up the days they don't drink or use. For others, these apps can reveal when it's not possible to make it through those days and when more help is needed. And there's an app that can bring that help right to you.
A digital addiction treatment program that is private, effective, and safe
Our integrated recovery program works from an app on your smartphone.
Counseling and doctor appointments are conducted over secure video conference via the app, so you can attend them anywhere.
Real financial incentives help keep you motivated.
Our medical providers can prescribe medications to help manage your cravings.
Our support team helps you rebuild your life with assistance for employment, housing, medical help, financial management, and more.