Affect Receives the Highest Level of CARF Accreditation
Our digital program stands alone in recognition of quality, results, and commitment to treating addiction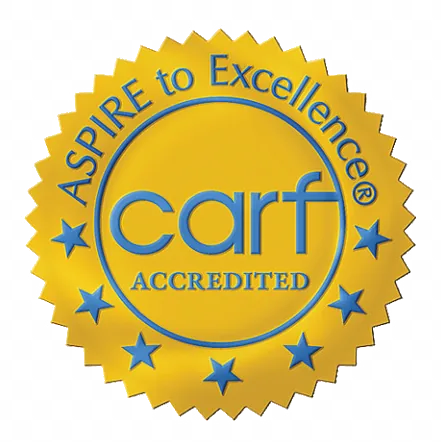 We're thrilled to announce that, in recognition of our commitment to quality care delivery, Affect has received accreditation from CARF International.
Individuals seeking treatment, health insurance payers, governmental agencies, and the public at-large recognize CARF accreditation as a demonstration of accountability and conformance to standards that promote excellence in treatment of Substance Use Disorders.
We salute our whole team, who earned this honor through their tireless work and dedication to innovating the substance use treatment space and providing the very best care to people who need it most.
What is CARF and why does it matter?
People who seek help for their substance use are faced with a wide variety of options and it can be very difficult to determine which ones are trustworthy, effective, and ethical. Providers who qualify for CARF (Commission on Accreditation of Rehabilitation Facilities) accreditation have demonstrated their quality and commitment to continually improving it.
There are different forms of accreditation and certification in rehabilitation facilities and healthcare offered by several organizations. CARF holds high standards and stringent requirements in their detailed and thorough assessments. It has surveyed hundreds of thousands of programs worldwide since it was founded in 1966.
A badge of trust
It's critically important to be able to trust your partner in recovery completely when you are your most vulnerable.
The CARF seal is a sign to people and other organizations in health care that the organization bearing it is ethical, trustworthy, and can be relied upon to provide the highest quality of care.
We're honored to be among those who have been recognized by CARF, and also be the only all-digital treatment program to earn the accreditation.